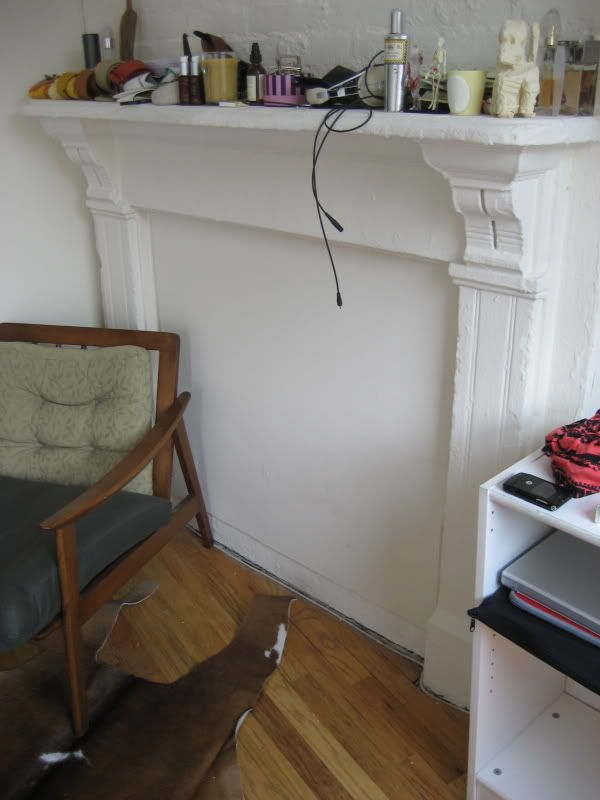 ...of the apartment. My beloved fireplace mantle that is now serving me as a dresser/accessories holder.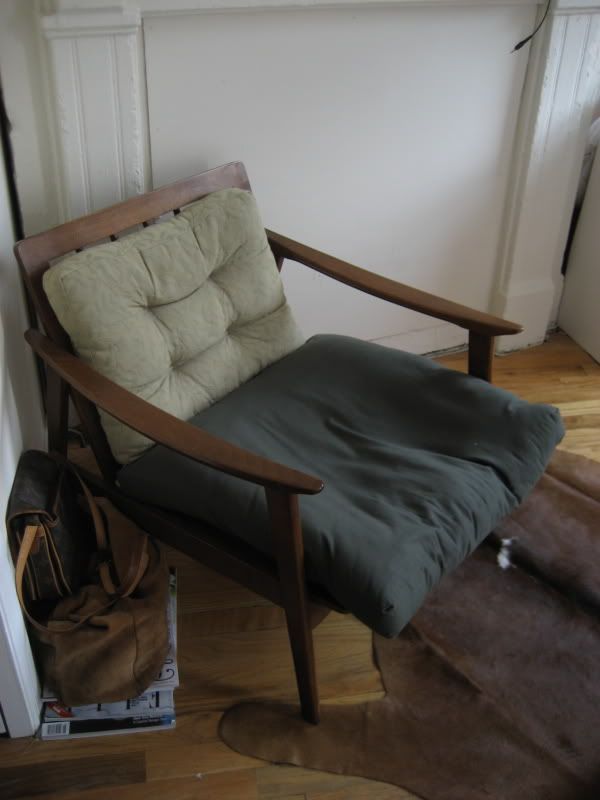 This is the chair Juanchi gave me, it needs some new cushions, any fabric suggestions are welcome.



I picked this tiny mid century couch up at the Housing Works thrift store for 95 dollars. Its dollhouse size, but I love it. Urban Outfitters has a copy selling at the stores for 500 dollars (its a bit bigger)..but yeah, loving my tiny couch.