One of the first things I did in Stockholm was visit Svenskt Tenn, the famous interiors shop. They have all things Josef Frank among others, but he is one of my personal favorite designers. His patterns are one of a kind, and have been imitated by many, but nothing comes close to his original designs. I like this Manhattan print, I'd love to get an accent chair with it, nothing big. Too much pattern kills me. Or maybe some kitchen towels.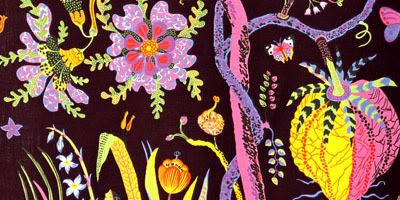 Anthropologie recently had a couch in this pattern.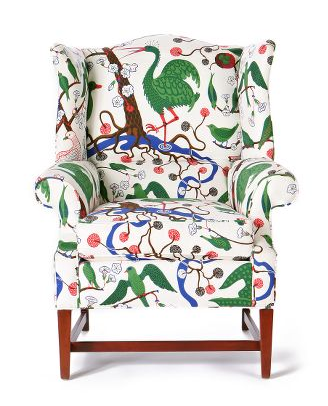 And this chair is pretty nice too, also from Anthro, a little too much for me, but if you have a big enough space, its cool.