Sorry for the infrequent posts, the Internet they installed doesn't work and they can't fix it until Wednesday...and I've been working like crazy at this new job..but enough apologies and time for some updates...So I was very excited this week to receive an e-mail from a company that I have been dying to work at for a while now. They aren't a traditional agency, they specialize in fashion. Given the nature of that industry, its feels almost impossible to get your foot in the door, but sometimes you have a little divine intervention. Back in May I attended a portfolio review, and while reading a binder full of the other kids' resumes, I came across a girl interning at Baron & Baron. I handed her my CD and asked if she would pass it along to the Creative Recruiter. Well, this past Thursday I got an e-mail that they are looking for ....an intern...and that they had my portfolio and were interested in meeting with me. My heart skipped a beat, but all of sudden words like rent and amex bill flashed before my eyes. I emailed her back and said that I was interested and had a few questions like if it was paid, what the duration was, and what were the chances of getting hired after. No reply. I'm praying they get back to me Monday.

So why the eagernes...well here are some of their clients....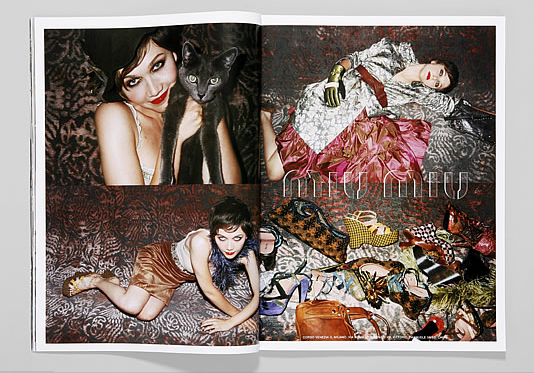 Miu Miu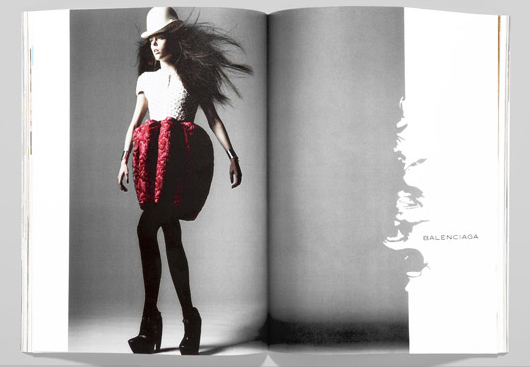 Balenciaga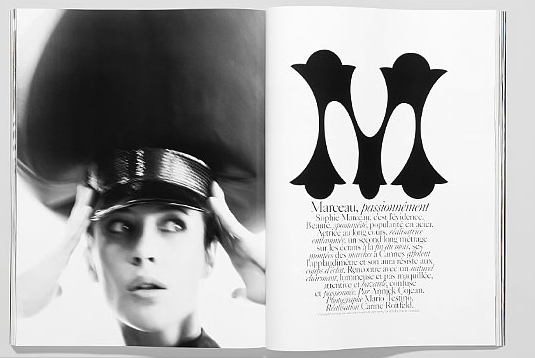 Editorial for French Vogue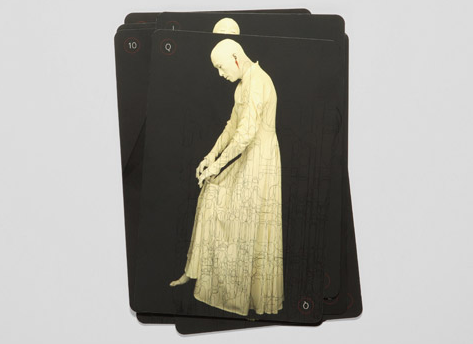 Projects for Visionaire..

Pretty much they are one of the biggest fashion advertising houses, and they also do publication design which I'd love to learn more about...Cross your fingers they get back to me... If its not paid..which in fashion thats very likely to be the case, I'm going to have to go work either at bar/restaurant or a weekend job... ahhh to pay your dues....