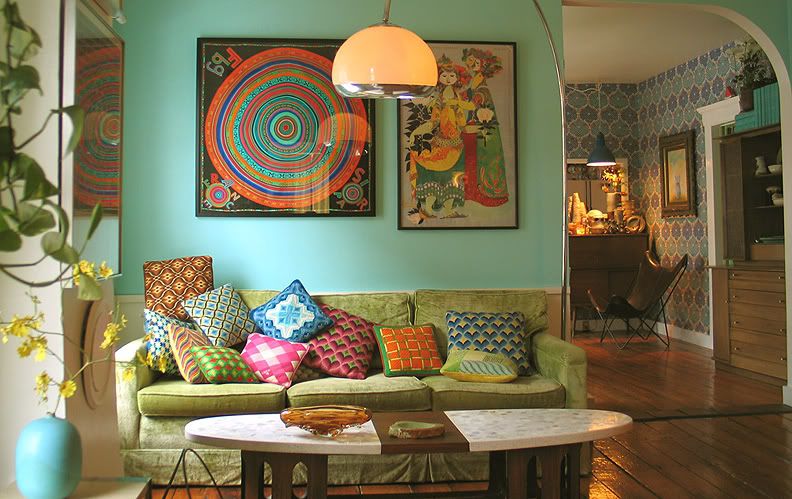 I came across this couple in a recent issue of Domino, and I suddenly had a big time crush. Linda Wary used to be a freelance art director (what a coincidence) and John Meyers went to Parsons (another coincidence) and headed the display departmentfor Anthropologie. They threw in the New York towel, and moved to Maine to start WaryMeyers Decorative Arts. They pretty much do interior design involving all things vintage. They spend just about everyday scouring flea markets, websites, estate sales, etc. and buy pieces they can't resist. When a client calls they go into their archive and resell. On the side she makes clothes and he paints and makes custom wallpapers. They also do set design. Can you see why I'm in love?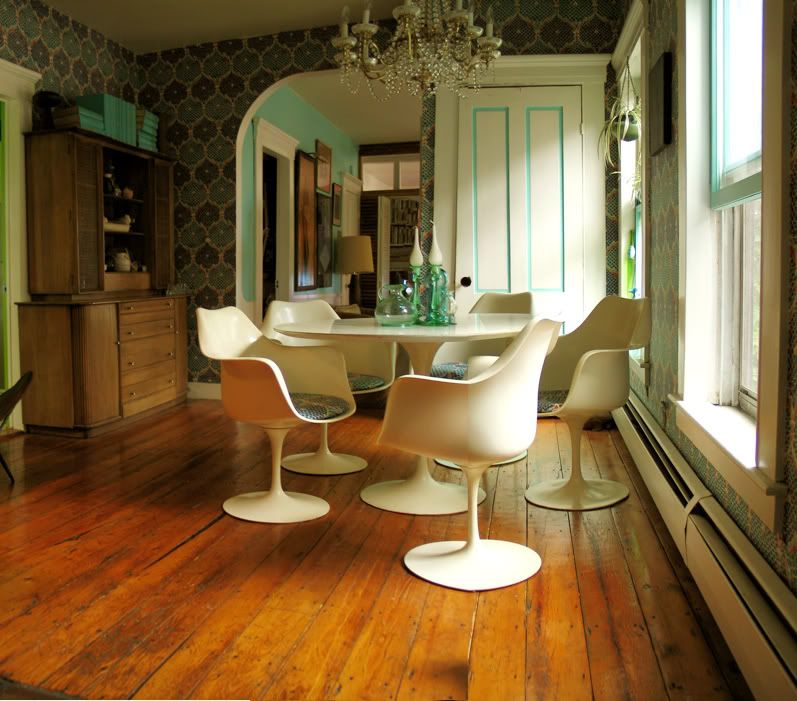 The dining room. Love the wallpaper.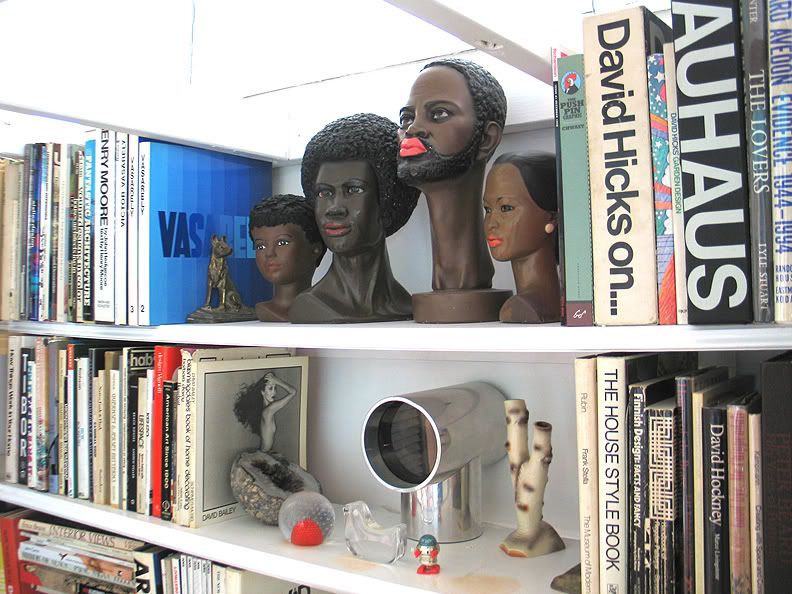 Great bookshelf. I need to start a quirky collection of some sort.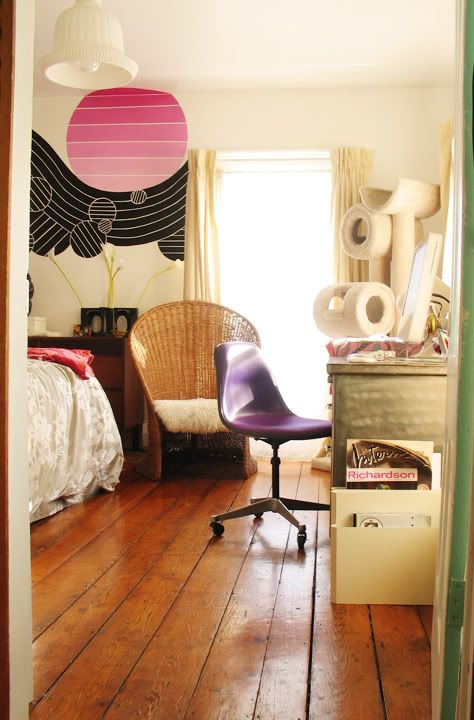 And a peek into the bedroom.