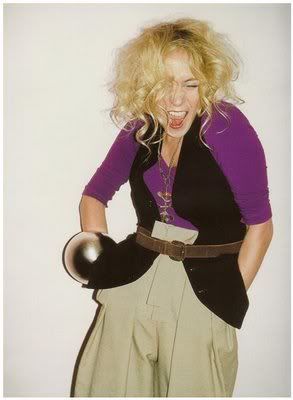 ....Like a little Chloe Sevigny.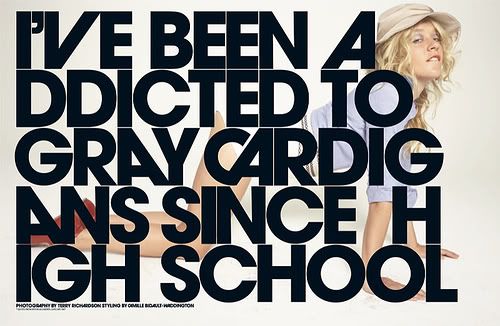 I picked up the latest issue of the French self service magazine a month ago and was treated to an entire issue all about her. This magazine has amazing art direction, greaty experimentation with type and image. Really recommend it, even with its 25 dollar price tag, its hard cover and makes a very interesting coffee table piece. The photography is dynamite,( i love that word)
Anyway, back to Chloe, I don't know what it is, maybe her hint of prep that she somehow manages to make look cool or the fact that her hair works in more ways than one. She also is a big advocate of mom jeans, and god knows I love those.
The only time I've ever run into her was at that Church thrift I mentioned before on Park Ave S. and 21st. She just seems like she got a lot of good quirk.



Carla sent me this. See, she's funny. Flamingo Plaza anyone?