I got home last night from Chicago and Northbend, Indiana and must say I had a fun time with the fam, even though when all of get together things tend to get chaotic, luckily my patient father and grandfather are very good at pleasing 4 Cuban women with many a shopping request. We woke up bright at early Wednesday to hit up Michigan Avenue, aka, the Magnificent Mile. Here you can find big flagships like Neiman Marcus, Saks, Bloomingdales, Macy's, and some upscale designers. Then there's FIlene's Basement and H&M, where you're more likely to run into me, hence I picked up quite a few goodies for fall...Some dresses and a pair of black boots at H&M, two cozy ponchos and leather gloves at Filene's.

Just around the corner near Oak street is Barneys New York, and down from there is Intermix, Urban Outfittters, and American Apparel. We had dinner at a great French Vietnamese place called El Colonial.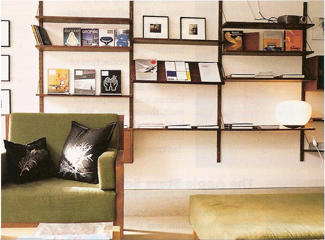 Hejfina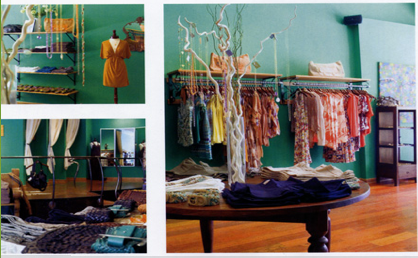 Jade

Then I made my dad drive me to the "trendy" area, Wicker Park/Bucktown , which my mother refused to get off the car. I wish I could have spent more time here, N. Milwaukee Ave has some interesting shops, including Jade and Hejfina for new designers, and then a boatload of second hand shops, and American Apparel, an Urban, a sneakershop, and a bunch of bars and club venues, if you're looking to furnish a place with second hand furniture, this is definitely a street to visit....My mom did get off the car when hunger struck, and we had some good sandwiches at Milk & Honey. Then back in the car....

Then we headed over to N. Halstead/ Armitage. Here you'll find a Barneys' Coop where I scored a great dress. There's Club Monaco across the street and a few other things, on Armitage, you'll find Cynthia Rowley, Intermix, American Apparel, Benefit, and other indepedent boutiques. I walked into this cosignment shop and found a gold and black evening bag, and a vintage black LV epi "Noe", which is great for travelling.

That night was the dinner at Le Colonial, and the next day we drove off to Northbend, so I only really had one day in Chicago. I'd definitely go back, hopefully with more time.