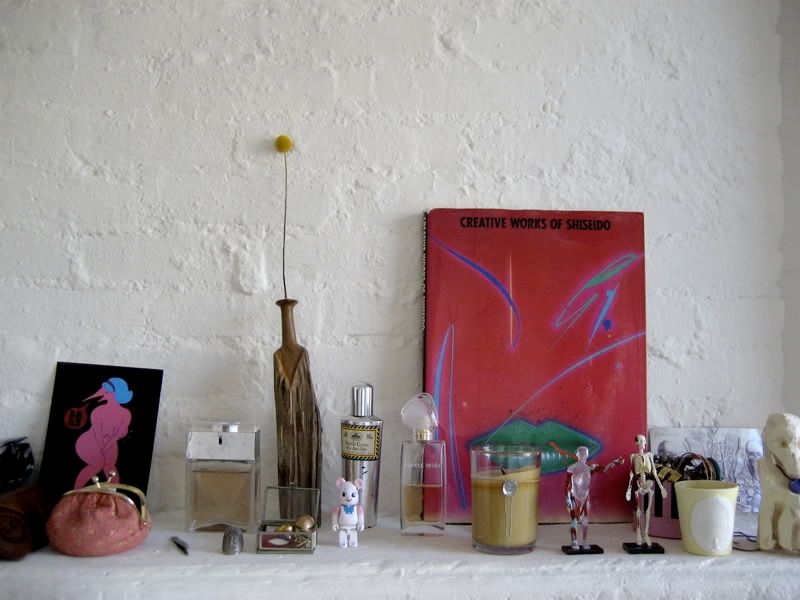 Here's a look at my fireplace mantle, its where I keep a few of my favorite things. My Shiseido book, anatomical toys from Giant Robot (carla, how is your anatomy?) my jewelry, Laduree and Votivo candles, perfume, postcards, loose change, a carlo sculpture, my wood vase and yellow flower. I haven't been able to get too many things for the apartment as of late, but have found a few fun bargains here and there....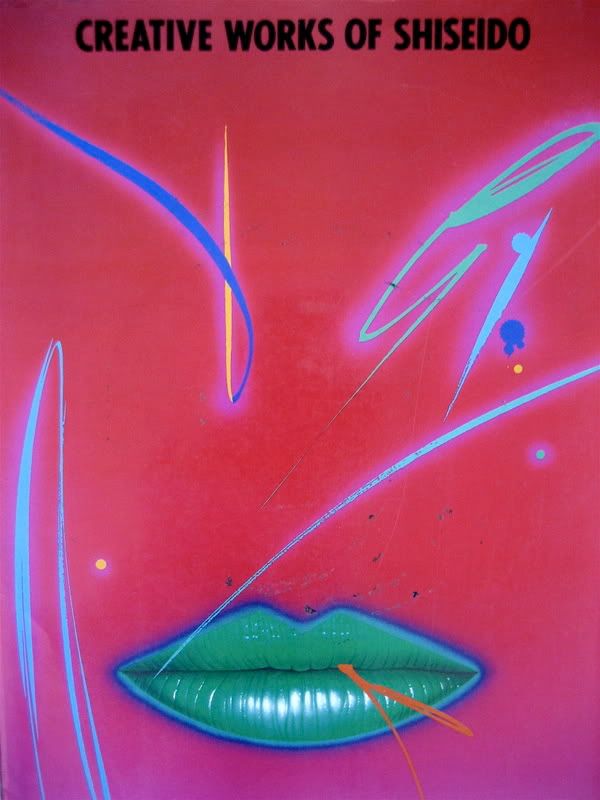 The other night on my way home from work, I stopped into Strand Books on 12th Street and Broadway. I always want to walk away with about 100 design books, but I can only pick one. This time right as I was leaving I found this book Creative Works of Shiseido, in like the bargain area. It is amazing, (that is if you have a thing for vintage Japanese advertising, which if you don't you should, because there's nothing like it) Ron, the Ad School founder told us a few stories of the Japanese coming to the States back in the day and bringing their graphic design, and everyone just not getting in. They just said, "You never will." Good answer my friends. Anyway, not only does it cover its advertising from the 20s to about the 80s, but the store windows, the packaging, and just about anything else design related to the make up company. I went to look it up online to see if I could find similar books, and found this going for over a hundred dollars!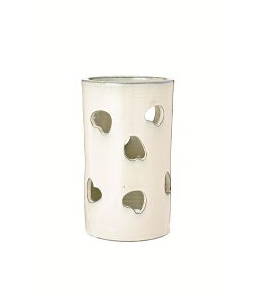 That same night I passed by the sale section at Anthropologie and picked up this vase/candle holder thing for less than 10 dollars. Right now its serving as storage for my belts.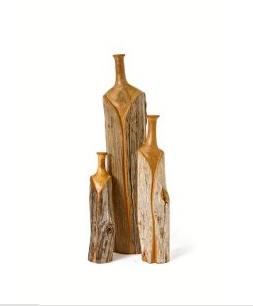 I also picked up one of these at Anthropoligie in the sale section. I have a thing for this carved wood stuff, but right now I think this is my last piece, I have few already, I don't want to look like a forest nymph.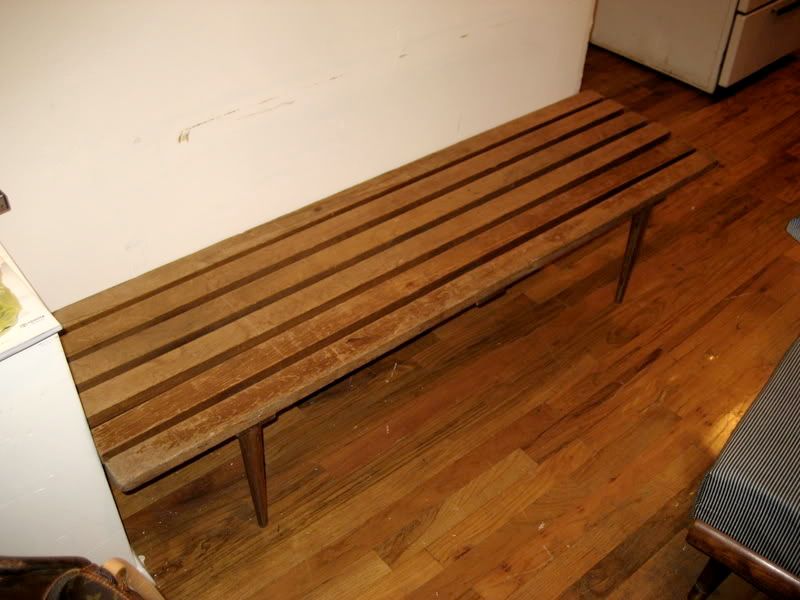 And finally my latest furnishing, a slate bench from the Chelsea Flea Market Garage on 25th between 6 & 7th avenues. It needs a little refinishing, but for now it does the job. You can sit, place a mirror, books, or even the TV, I haven't quite decided its purpose, but I do love my little bench. Perhaps tomorrow my mother can help me make good sense of my quirky space...